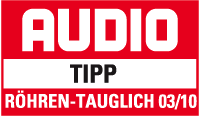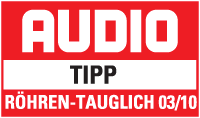 Produktion 2005-2015
Produced 2005-2015
Produzione 2005-2015
A classic and a best seller.
Balanced and full sound experience.
Die Wiedergeburt unseres Klassikers
Il classico ed il best seller.
Un impressione musicale equilibrata e piena.
Das Optimum für normal große Wohnräume.
Viele unserer audiophilen Kunden, ernsthafte Musikliebhaber und erfahrene Hörer, die nicht ihre erste Musikanlage betreiben, bestätigen uns ihre Qualität.
Words of the press
Pressestimmen
Dice la stampa
Die Stimme ist echt.
Die Bühne ist offen und tief.
Die Musik fließt auch in minimaoistischen dynamischen Variationen.
Der Bass ist scharf, schnell und kontrolliert.
Dynamisch befürchten diese Lautsprecher nicht mal die brutale Grancassa.
Das Untergeschoss der Blumenhofer Genuin FS 3 gibt sich konturiert, sehr trocken und differenziert
Hören zu späterer Stunde funktioniert exzellent und die Erledigungen, die können auch morgen noch gemacht werden!
Mit dem Standlautsprecher Blumenhofer Genuin FS 3 bekommt man einen überdurchschnittlich lebendigen und dynamischen Wandler von wohnraumfreundlicher, mittlerer Größe
Die Genuin FS 3 spielt sehr dynamisch und impulstreu.
Große Klasse.
Man kann mit ihr leise hören, ohne einzuschlafen, sprich: Der dynamische Kontrast nimmt bei niedrigeren Pegeln weniger ab als es üblich ist – es bleibt lebendig.
Absolut Magisch.
Ein weit gefächertes vor Musikalität nur so sprühendes panorama auf... als sänge sie nur für den Hörer allein.
Doch mit ihrem Hang zur trockenen Genauigkteit hatte sie dem satten Groove und der realistischen Atmosphären wenig entgegenzusetzen.
Die Stärken der Blumenhofer lagen in den Bereichen Offenheit und Dynamik.
Specifications of the Genuin FS 3
Spezifikationen der Genuin FS 3
Specifiche della Genuin FS 3
Technical data of the Genuin FS 3
Technische Daten der Genuin FS 3
Dati tecnici della Genuin FS 3
Genuin FS 3

Material

Material

Materiale

:

Birch plywood

Birke Multiplex

Multistrato di betulla

Thickness

Materialdicke

Spessore

:
25mm / 1"

Internal Bracing

Verstrebung

Irrigidimento

:
High complex
internal bracingHoch komplexe
interne VerstrebungIrrigidimento strutturale
interno

Cross over chamber

Kammer für Frequenzweiche

Volume separato per filtro

:

Yes

Ja

Si

Frequency range

Frequenzgang

Risposta in frequenza

:
40Hz - 20kHz &plusmn 2dB

Bass Cabinet

Bass Gehäuse

Cabinet dei bassi

:
Bass Reflex

Porting

Bass Reflex

Canale

Front

Nach vorne

Anteriore

Woofer

Tiefmitteltöner

Woofer

:
200mm / 8"

Material

Material

Materiale

:
Paper
P2F® SandwichPapier
P2F® SandwichCarta
Sandwich P2F®

Cross over frequency

Übergangsfrequenz

Frequenza di taglio

:
1200 Hz

Midhigh

Mittelhochtöner

Medioalti

:

Compression driver

Kompressionstreiber

Driver a compressione

Horn Throat

Horn

Diametro tromba

:
1"

Membrane dimensions

Membranendimension

Dimensione Membrana

:
44mm / 1,75"

Material

Material

Materiale

:

Titanium

Titan

Titanio

Max power input

Belastbarkeit

Potenza massima

(RMS):
150 W RMS

Efficiency

Wirkungsgrad

Efficienza

:
92 dB

Impedance

Impedanz

Impedenza

:
8 Ohm

Impedance linearization

Impedanzlinearisierung

Linearizzazione d'impedenza

:

Yes

Ja

Si

Terminal

Anschlussfeld

Terminali

Bi-Wiring

Material

Material

Materiale

:
Gold plated
tellurium copper

Vergoldetes tellurium Kupfer

Rame tellurio placcato oro

Feets

Füße

Piedi

:

Adjustable Spykes

Regelbare Spykes

Spykes regolabili

Dimensions

Maßen

Dimensioni

:
1157 x 450 x 565 mm
37,25 x 12,7 x 15,4 in

Weight

Gewicht

Peso

:
30 kg

Packaging dimensions

Verpackungsmaßen

Dimensioni imballate

:
105 x 60 x 38 cm

Loudspeakers per carton

Lautsprecher per Karton

Pezzi pro cartone

:
1

Packaging weight

Verpackungsgewicht

Peso imballate

:
38 kg

Center Loudspeakers

Center Lautsprecher

Diffusori centrali

:
Center 20
Center 17
Center 15
Dimensions of the Genuin FS 3
Abmessungen der Genuin FS 3
Ingombri della Genuin FS 3
Options of the Genuin FS 3
Optionen der Genuin FS 3
Opzioni della Genuin FS 3
In unserer hauseigenen Schreinerei können wir sämtliche Echtholzfurniere anbieten.
Standardfurniere sind Walnuss und Kirsche.
Hier
gibt es ein Paar Beispiele der möglichen Furniere.
Optional ist auch eine Seidenmatt Lackierung möglich.
Picture Gallery of the Genuin FS 3
Fotos der Genuin FS 3
Immagini della Genuin FS 3
Home Cinema Components for the Genuin FS 3
Heimkino Komponenten für die Genuin FS 3
Componenti Home Cinema per la Genuin FS 3
Holz ist ein Naturprodukt und kann durch Wuchsgebiet, Dichte und Lagerung unterschiedliche Farbtöne, Maserungen und Strukturen aufweisen. Struktur sowie Farbdifferenzen sind daher kein Reklamationsgrund. Änderungen an Holzarten und Oberflächen vorbehalten!
Reviews
of the Genuin FS 3
Reviews
der Genuin FS 3
Tests
della Genuin FS 3