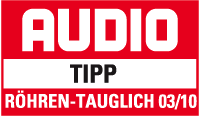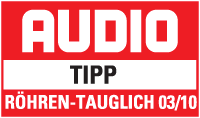 Produktion 2005-2015
Produced 2005-2015
Produzione 2005-2015
A classic and a best seller.
Balanced and full sound experience.
Die Wiedergeburt unseres Klassikers
Il classico ed il best seller.
Un impressione musicale equilibrata e piena.
Ottimale per stanze normali
Tanti amanti della musica con lunga esperienza in fatto di ascolti di alta fedeltà confermano la qualità della Genuin FS 3.
Words of the press
Pressestimmen
Dice la stampa
la voce è "vera", giustamente aperta; ma ha anche peso.
Il palcoscenico che mi si apre davanti è ampio, profondo.
Il suono, privo di ogni forma di nasalità, fluisce libero, anche nelle sue minime variazioni dinamiche.
Il basso è tesissimo, veloce e frenato, e scende con naturalezza e molta sicurezza.
Dinamicamente queste casse acustiche non temono nulla, neppure i violenti colpi di grancassa
Il basso delle Genuin FS 3 si propone definito, asciutto e differenziato.
Ascoltare ad ora tarda porta a rimandare tutte le cose da fare a domani.
Con la Genuin FS 3 si riceve un diffusore sorprendentemente vivace e dinamico in una dimensione relativamente contenuta.
La Genuin FS 3 suona dinamica e fedele nell'impulso.
Grande classe.
Si può ascoltare anche a basso volume senza addormentarsi, cioè: il contrasto dinamico anche a basso volume non si nasconde, è e rimane vivace.
Assolutamente magica.
Un ampio spettro di musicalità ed un panorama sorprendente
Nonostante la sua tendenza all'asciuttezza, rimane vivace e mantiene tutto il groove e l'atmosfera realistica.
Il punto di forza delle Blumenhofer è nel campo dell'apertura e della dinamica.
Specifications of the Genuin FS 3
Spezifikationen der Genuin FS 3
Specifiche della Genuin FS 3
Technical data of the Genuin FS 3
Technische Daten der Genuin FS 3
Dati tecnici della Genuin FS 3
Genuin FS 3

Material

Material

Materiale

:

Birch plywood

Birke Multiplex

Multistrato di betulla

Thickness

Materialdicke

Spessore

:
25mm / 1"

Internal Bracing

Verstrebung

Irrigidimento

:
High complex
internal bracingHoch komplexe
interne VerstrebungIrrigidimento strutturale
interno

Cross over chamber

Kammer für Frequenzweiche

Volume separato per filtro

:

Yes

Ja

Si

Frequency range

Frequenzgang

Risposta in frequenza

:
40Hz - 20kHz &plusmn 2dB

Bass Cabinet

Bass Gehäuse

Cabinet dei bassi

:
Bass Reflex

Porting

Bass Reflex

Canale

Front

Nach vorne

Anteriore

Woofer

Tiefmitteltöner

Woofer

:
200mm / 8"

Material

Material

Materiale

:
Paper
P2F® SandwichPapier
P2F® SandwichCarta
Sandwich P2F®

Cross over frequency

Übergangsfrequenz

Frequenza di taglio

:
1200 Hz

Midhigh

Mittelhochtöner

Medioalti

:

Compression driver

Kompressionstreiber

Driver a compressione

Horn Throat

Horn

Diametro tromba

:
1"

Membrane dimensions

Membranendimension

Dimensione Membrana

:
44mm / 1,75"

Material

Material

Materiale

:

Titanium

Titan

Titanio

Max power input

Belastbarkeit

Potenza massima

(RMS):
150 W RMS

Efficiency

Wirkungsgrad

Efficienza

:
92 dB

Impedance

Impedanz

Impedenza

:
8 Ohm

Impedance linearization

Impedanzlinearisierung

Linearizzazione d'impedenza

:

Yes

Ja

Si

Terminal

Anschlussfeld

Terminali

Bi-Wiring

Material

Material

Materiale

:
Gold plated
tellurium copper

Vergoldetes tellurium Kupfer

Rame tellurio placcato oro

Feets

Füße

Piedi

:

Adjustable Spykes

Regelbare Spykes

Spykes regolabili

Dimensions

Maßen

Dimensioni

:
1157 x 450 x 565 mm
37,25 x 12,7 x 15,4 in

Weight

Gewicht

Peso

:
30 kg

Packaging dimensions

Verpackungsmaßen

Dimensioni imballate

:
105 x 60 x 38 cm

Loudspeakers per carton

Lautsprecher per Karton

Pezzi pro cartone

:
1

Packaging weight

Verpackungsgewicht

Peso imballate

:
38 kg

Center Loudspeakers

Center Lautsprecher

Diffusori centrali

:
Center 20
Center 17
Center 15
Dimensions of the Genuin FS 3
Abmessungen der Genuin FS 3
Ingombri della Genuin FS 3
Options of the Genuin FS 3
Optionen der Genuin FS 3
Opzioni della Genuin FS 3
Nella nostra falegnameria possiamo produrre qualunque tipo di finitura superficiale in nobilitato di autentico legno.
Standard sono Noce e Ciliegio.
In
questa
pagina è possibile vedere alcuni esempi di nobilitature.
È anche possibile avere anche una verniciatura superficiale opaca.
Picture Gallery of the Genuin FS 3
Fotos der Genuin FS 3
Immagini della Genuin FS 3
Home Cinema Components for the Genuin FS 3
Heimkino Komponenten für die Genuin FS 3
Componenti Home Cinema per la Genuin FS 3
Il legno è un prodotto naturale ed il suo colore e la struttura delle sue venature dipendono da tanti fattori e dalle zone di crescita. Quindi variazioni ed irregolarità della superficie non sono da considerarsi difetti ai fini di un reclamo.
Reviews
of the Genuin FS 3
Reviews
der Genuin FS 3
Tests
della Genuin FS 3