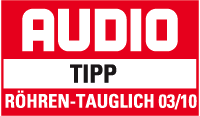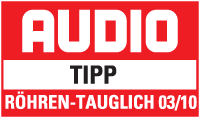 Produktion 2005-2015
Produced 2005-2015
Produzione 2005-2015
A classic and a best seller.
Balanced and full sound experience.
Die Wiedergeburt unseres Klassikers
Il classico ed il best seller.
Un impressione musicale equilibrata e piena.
Optimal for normal rooms
Lots of our audiophile customer, true music lovers and experienced in fact of music listening, confirm us the quality of the Genuin FS 3.
Words of the press
Pressestimmen
Dice la stampa
The voice is true.
The stage is open and deep.
The sound flows free even in minimal dynamic variations.
The bass is sharp, fast and controlled.
Dynamically fear these loudspeakers nothing not even the violent Grancassa.
The bass of the FS 3 is well defined, very dry and highly differentiated.
Socially conscious grooving at late hours thus worked brilliantly and most chores can be readily postponed for the following day, can't they?
With Blumenhofer's Genuin FS3 one doesn't merely acquire a handcrafted piece of furniture made in Germany but an unusually lively dynamic performer of décor-friendly size whose transient/impulse fidelity is accompanied by an exceptionally airy treble and very high effortless resolution.
Great dynamics and jump factor: Rhythmic fare gains in energy.
First class.
Even, low levels remain exciting because dynamic contrasts are retained. Nothing goes asleep.
Absolutely magical.
A wide range of musicality and vibrant panorama.
With the dry precision is the Genuin FS 3 able to keep the full Groove and realistic Atmosphere of a music piece.
The strength of the Genuin FS 3 were openness and dynamic.
Specifications of the Genuin FS 3
Spezifikationen der Genuin FS 3
Specifiche della Genuin FS 3
Technical data of the Genuin FS 3
Technische Daten der Genuin FS 3
Dati tecnici della Genuin FS 3
Genuin FS 3

Material

Material

Materiale

:

Birch plywood

Birke Multiplex

Multistrato di betulla

Thickness

Materialdicke

Spessore

:
25mm / 1"

Internal Bracing

Verstrebung

Irrigidimento

:
High complex
internal bracingHoch komplexe
interne VerstrebungIrrigidimento strutturale
interno

Cross over chamber

Kammer für Frequenzweiche

Volume separato per filtro

:

Yes

Ja

Si

Frequency range

Frequenzgang

Risposta in frequenza

:
40Hz - 20kHz &plusmn 2dB

Bass Cabinet

Bass Gehäuse

Cabinet dei bassi

:
Bass Reflex

Porting

Bass Reflex

Canale

Front

Nach vorne

Anteriore

Woofer

Tiefmitteltöner

Woofer

:
200mm / 8"

Material

Material

Materiale

:
Paper
P2F® SandwichPapier
P2F® SandwichCarta
Sandwich P2F®

Cross over frequency

Übergangsfrequenz

Frequenza di taglio

:
1200 Hz

Midhigh

Mittelhochtöner

Medioalti

:

Compression driver

Kompressionstreiber

Driver a compressione

Horn Throat

Horn

Diametro tromba

:
1"

Membrane dimensions

Membranendimension

Dimensione Membrana

:
44mm / 1,75"

Material

Material

Materiale

:

Titanium

Titan

Titanio

Max power input

Belastbarkeit

Potenza massima

(RMS):
150 W RMS

Efficiency

Wirkungsgrad

Efficienza

:
92 dB

Impedance

Impedanz

Impedenza

:
8 Ohm

Impedance linearization

Impedanzlinearisierung

Linearizzazione d'impedenza

:

Yes

Ja

Si

Terminal

Anschlussfeld

Terminali

Bi-Wiring

Material

Material

Materiale

:
Gold plated
tellurium copper

Vergoldetes tellurium Kupfer

Rame tellurio placcato oro

Feets

Füße

Piedi

:

Adjustable Spykes

Regelbare Spykes

Spykes regolabili

Dimensions

Maßen

Dimensioni

:
1157 x 450 x 565 mm
37,25 x 12,7 x 15,4 in

Weight

Gewicht

Peso

:
30 kg

Packaging dimensions

Verpackungsmaßen

Dimensioni imballate

:
105 x 60 x 38 cm

Loudspeakers per carton

Lautsprecher per Karton

Pezzi pro cartone

:
1

Packaging weight

Verpackungsgewicht

Peso imballate

:
38 kg

Center Loudspeakers

Center Lautsprecher

Diffusori centrali

:
Center 20
Center 17
Center 15
Dimensions of the Genuin FS 3
Abmessungen der Genuin FS 3
Ingombri della Genuin FS 3
Options of the Genuin FS 3
Optionen der Genuin FS 3
Opzioni della Genuin FS 3
In our workshop we can offer all true-wood veneers.
Standard are Walnut and Cherry.
Here
You can find some non exhaustive samples of the veneers.
As an option is matt lacquering possible as well.
Picture Gallery of the Genuin FS 3
Fotos der Genuin FS 3
Immagini della Genuin FS 3
Home Cinema Components for the Genuin FS 3
Heimkino Komponenten für die Genuin FS 3
Componenti Home Cinema per la Genuin FS 3
Wood is a natural product and depending on several factors might have different color and structure. Color and structure variations of the surface are not to be considered flaws.
Reviews
of the Genuin FS 3
Reviews
der Genuin FS 3
Tests
della Genuin FS 3