We supported a long time customer on the way to his dream: he wanted to implement Blumenhofer Loudspeakers in his HiFi- and Home Cinema garret. The stars are the
Genuin FS 1 MK 2
in a wonderful rare Palisander veneer. The source for the stereo are a wonderful
Garrard 401
and a Kenwood KD-750 turntable. The whole system is based on tubes, even the DAC for the streaming services: 2x 15W are sufficient to drive these Palisander jewels.
The home cinema section integrates 4 Atmos-roof loudspeakers, 2
Sub 15
subwoofers, 4 Surround loudspeakers. All the later are tailored build to be integrated harmonically in this room.
Both, man and woman feel great in this room because instead of a dark cinema cave, they can enjoy it in a top room: cozy, open, blessed by light and perfect sounding living room. Made for music.
The words of the customer are more worth than anything else:
"The Blumenhofer loudspeaker integrate perfectly to each other and all together deliver a great fulfillment. My dream became true and this because of the excellent support of the Blumenhofer Acoustics Team. They not only suggested me the components, but supported me in the realization of my listening room and its acoustic optimization."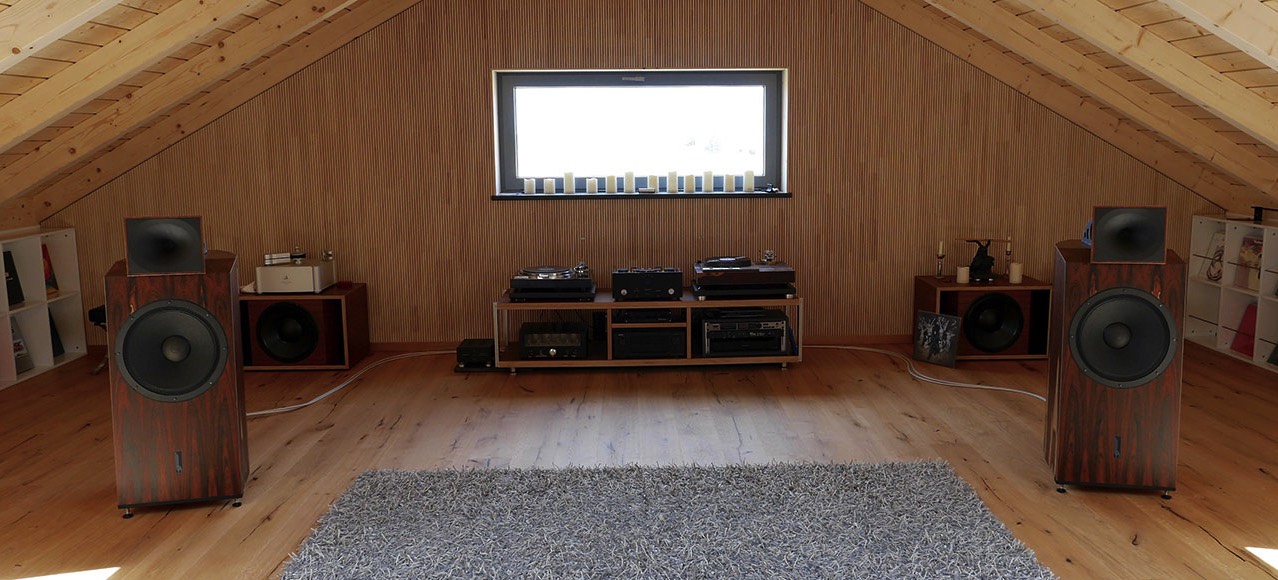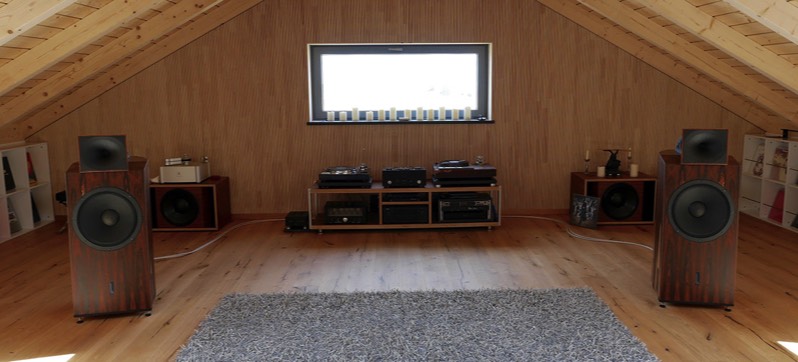 Fotos Courtesy of the Owner