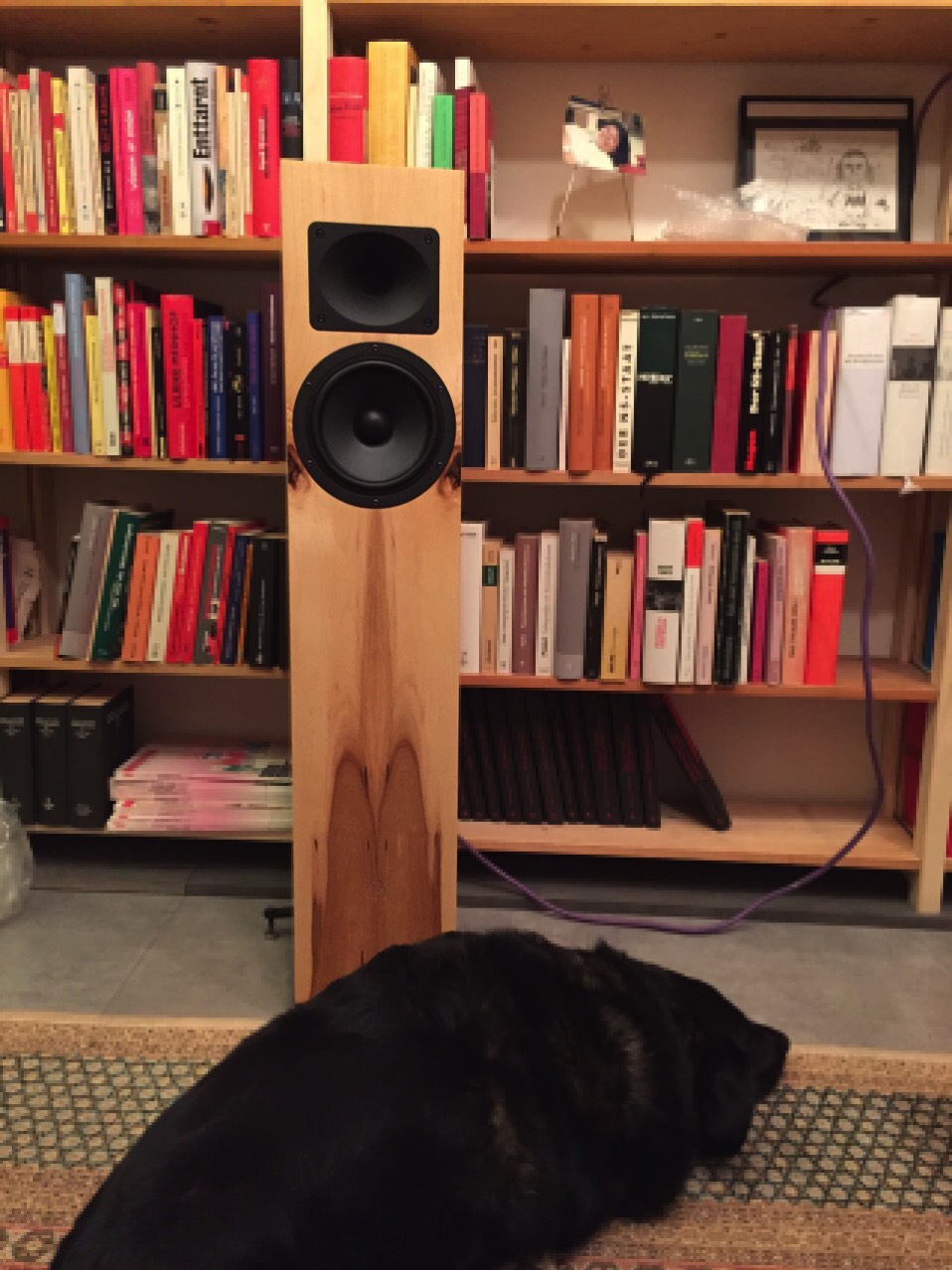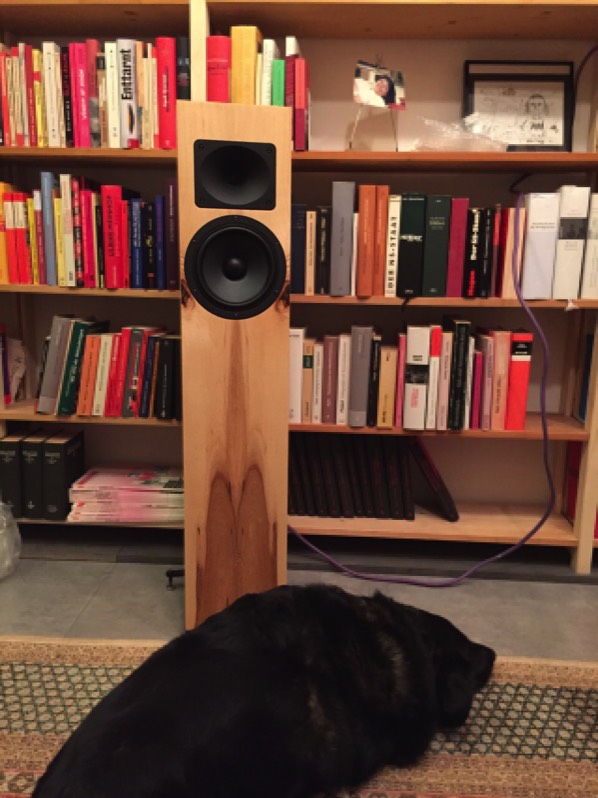 Tempesta 17
are not the top models of Blumenhofer. But systems that are giving great musicality and great listening pleasure as well.
The system was set up using an old NADs Power amplifier and, among the other components, a Yamaha Tape Deck. As You can see, the cabling is not jet setup in the definitive fashion.
The customer appreciated a lot the musicality and the new chance to enjoy his hobby again. We think it looks beautiful.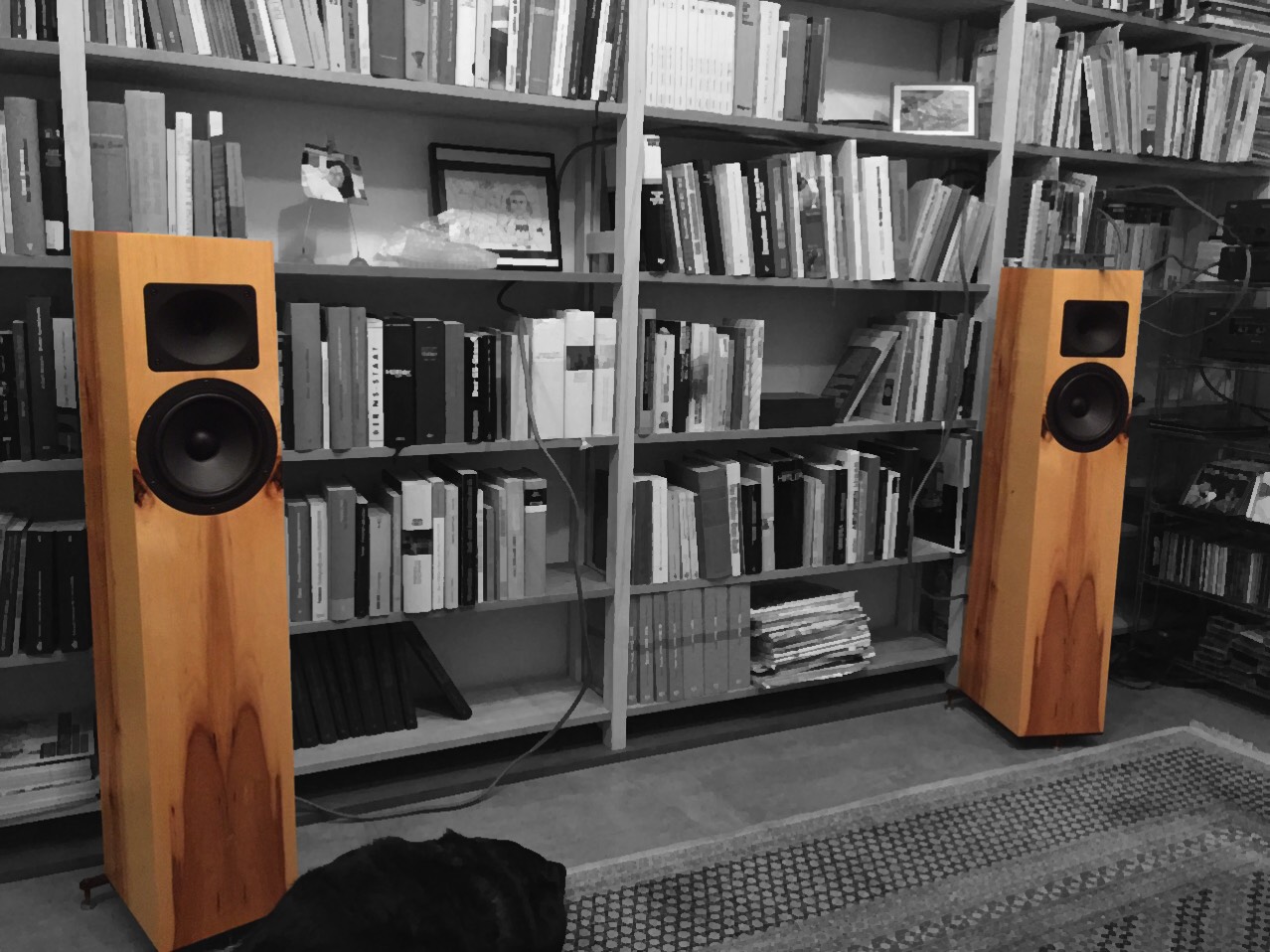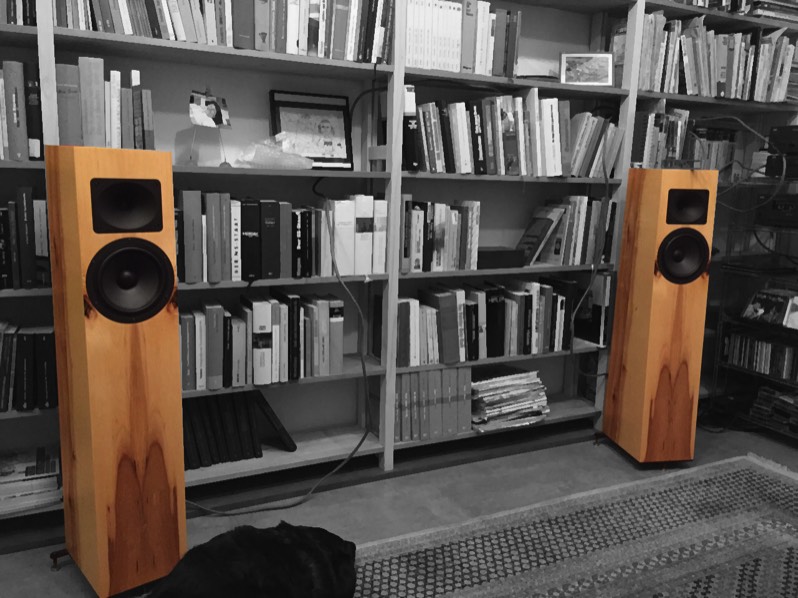 Fotos courtesy of Armin Kern