News about Blumenhofer Acoustics
22 October 2011, 19:27
big Fun 17, Fun 13, Germany, Gran Gioia, HiFi Show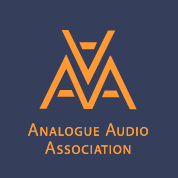 This year our participation to the Analog Audio Forum has been really relaxing. The hard part was before and after: there were 4 rooms playing Blumenhofer Acoustics:
- Room 'Ausdauer' - the organizer's room used a Gran Gioia for its presentation and seminars. The final amplification was a Grandinote Prestigio and the cabling was as well made in Italy by Cammino
- Room 'Königsregel' - was Einstein Audio and Blumenhofer official Room, played a big Fun 17
- Room 119 - was Peter Steinfad's Room. The setup of the frankfurter hörgesellschaft was based on Musica from Japan and Crayon Audio from Austria, played a big Fun 17
- Room 122 - was Jürgen Fuchs from HiFi Studio Fuchs the setup was based on Mastersound, Rui Borges Turntable, Grandinote Phono Preamplifier, played a big Fun 17

I'm really satisfied with the result our rooms achieved during the show.
I have to say a great thank You to the whole organization team and the really kind people working for the Music in its original form.

At the end of the Show, Eric from Essen won a Pair of Blumenhofer Acoustics Satellite PC Loudspeakers and Marion from Oberhausen one set of DynAris by Aktyna.